For Atelier B, the update site is an option in the drop down box: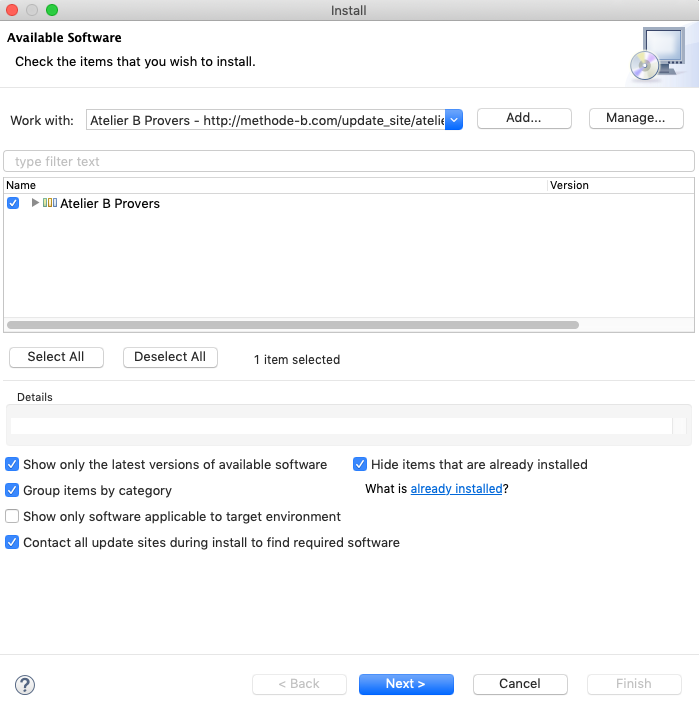 Tick Atelier B Provers to be installed and click Next.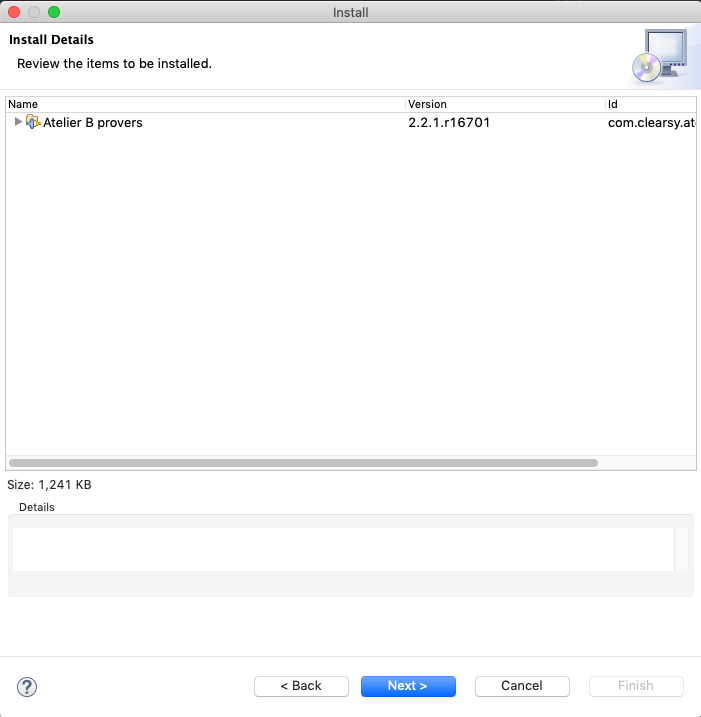 Review the items to be installed.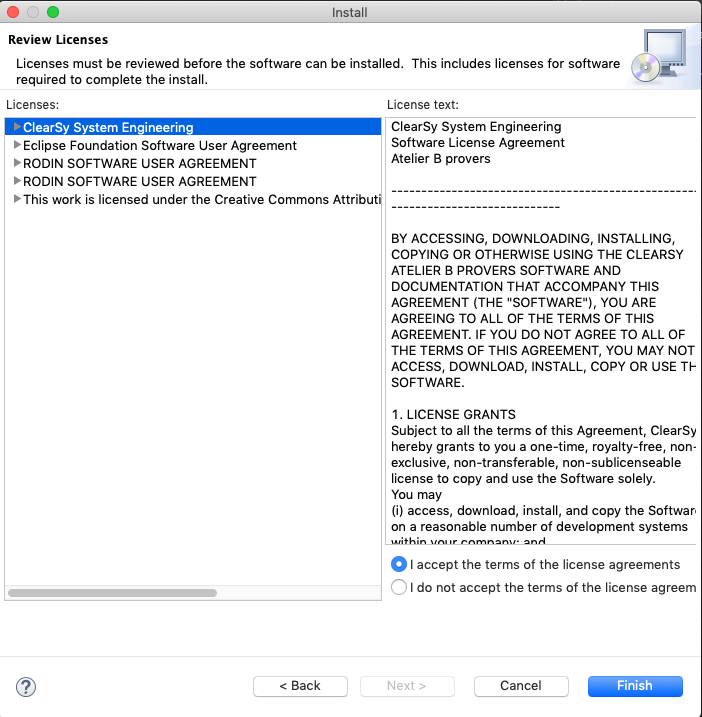 Accept the licence agreements and click finish.
Previous
Next
There will be a warning - click install anyway. When asked, you do not need to restart the Rodin Platform if you are going to install more items.